The most advanced in the industry
Canopy tracking, approaching and withdrawing speed to/from the bunches and amount of leaves to be removed are customisable. The only machine able to compete with manual processing – as it can be used even when the grapes are ripe.

Download the leaflet maker leaflet Mod. 111 AA e 111 AA-Rev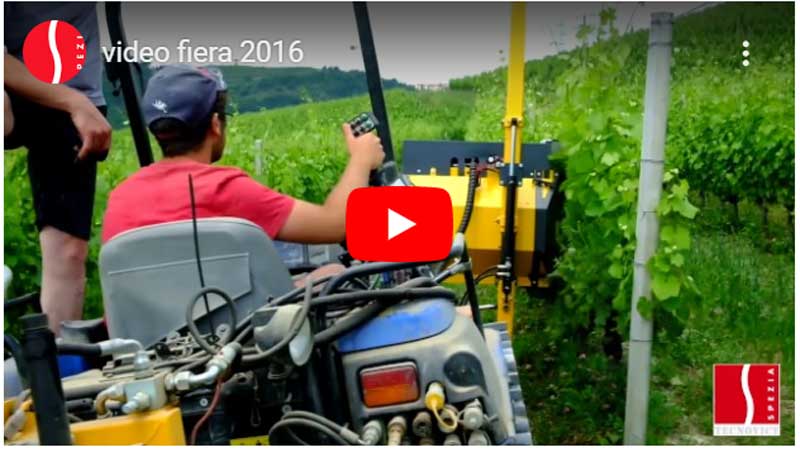 Wide working time window
From the earliest stages to just days before harvesting, the machine will ensure outstanding performance in terms of homogeneous work and gentle handling of the grapes.
Eyelid sensor
Communicates the exact roller distance from the canopy to the on-board computer.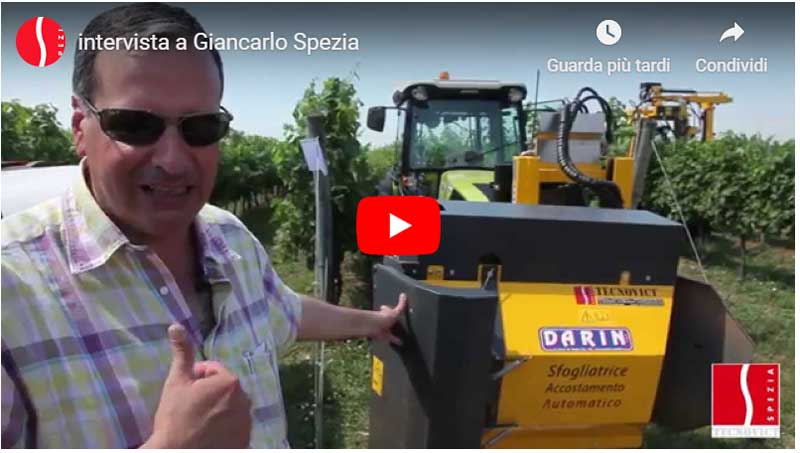 Leaf stripping rollers
Their shape and size have been specially designed to remove leaves in amounts proportional to their rotation speed.
Leaf stripping parameters
In just a few seconds all the machine working parameters can be adjusted. Use the + and – buttons to adjust the leaf stripping power even during work.
Motor-driven rotation fifth wheel
Smooth, precise right-left rotation, jolt-free on changing gradients. It also accurately adjusts the working head angle with respect to the canopy.
Safety limit switch
Avoids excessive and unnecessary tilting of the machine.
Leaf stripping rollers reverser
Ours is the first machine equipped with a button for reversing the direction of rotation to eject waste..
Inlet oil filter
Guarantees maximum reliability by removing any impurities.
SPECIFICATION
Work range:
45 or 55 cm.
Side shift:
50 cm.
Vertical shift:
50 cm.
Stripping roller speed:
from 150 to 600 rpm.
Leaf stripping head speed towards canopy:
variable
Weight:
210 Kg.
Required hydraulic flow:
40 l/min
Hydraulic unit with heat exchanger:
recommended
---
---