In 1995 we started supplying hedge-cutting bars to the main European manufacturers of bush-cutting arms, for pruning hedges or public parks and gardens.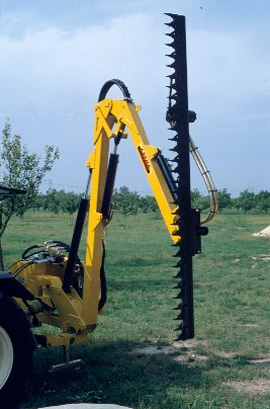 Our cutting bar enables you to cut branches of up to 3 cm in diameter, even very hard wood. The particularly robust structure is based on the use of special steel with a high yield point. All the teeth and blades are bolted and not nailed, making maintenance particularly quick and easy.
The transmission rod is reinforced and the engines are mounted on custom-made ball bearing supports so as not to have radial loads on the hydraulic motor shaft. The eccentric complex – rod – blade head is protected by a metal safety timing case.
Motorizations of different displacements are available according to the load capacity of the hydraulic system.
The sizes available are 0.86 – 1.32 – 1.48 – 1.63 – 1.95 metres for execution on either the left or right side.